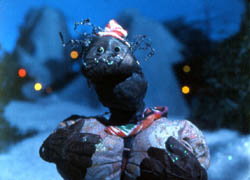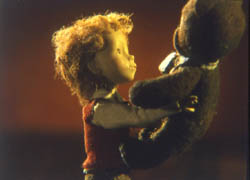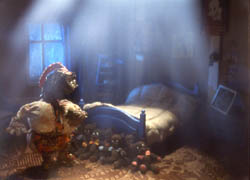 See the fragment (1,5 Mb)



«CHOO-CHOO»1997. «Stayer» film studio, color, puppet, 694 m.,25 min., Dolby-stereo

Musical film.

First Prize at ICF "Golden Fish", Moscow, 1998.
Prize for the best film at ICF of children's films "Kid's Movie" (Italy),1998.
«NIKA», 1999.
Jury Prize at ICF in Zlin (Czech Republic), 1998.
Prize for the best animation film at 7th Vyborg Russian Cinema Festival "Window to Europe", 1999.